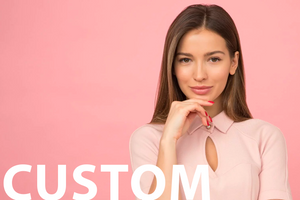 We will create and publish a sponsored article (up to 500 words) about you or your company, its products or services. 
This option is best suited for announcements, product launches, new service announcements, merger and acquisition news, thought leadership, executive profiles, and reporting quick detail about something happening at your company. 
Package options:
This option includes the opportunity to publish one sponsored article, or a series of sponsored articles. We can publish your content all at once, or spread it out over time.
Choosing a content bundle will add a bulk discount to your order (5% off for 3 articles, 10% off for 6 articles, 15% off for 9 articles and 20% off for 12 articles). 
How it works:
Once your purchase is made a Digital Journal account manager will reach out within 48 hours.


An editor will schedule an exploratory call with you to capture key details for your feature article, including quotes, links and supporting material. If you select more than one article we can work with you to shape the series, plan monthly themes and focal points and discuss a schedule for publishing.


Digital Journal's custom content team will draft the article and send it to you for review. You are free to make changes, or request one round of revisions of your assigned editor. If you select a bundle we will repeat this process for each article in your series.


Once the content is approved, we will select a royalty-free image from a stock photo library to accompany your content. You may also provide images for your article with corresponding acknowledgement you have the rights to use images.


You will select a day and time for publishing and once published a link will be sent to you.

Before purchasing please refer to details on how we manage and display sponsored content and prohibited sponsored content.